According to the National Highway Traffic Safety Administration (NHTSA), an estimated 5 to 6 million motor vehicle crashes occur is the US each year. Many of these crashes result in hospital visits, long-term rehabilitation, and emotional damages. Victims should not have to shoulder these costs. If you were the victim of an automobile accident, you deserve someone that will fight for your case and get you the compensation that you deserve. Here at the Mullis Law Firm, we would be honored to fight for you.
Our practice has decades of experience in recovering compensation for victims of automobile accidents. Not only do we make sure to offer top-tier legal services, but we also give our clients a shoulder to lean on. We know that legal battles can be an extremely stressful time, so we make sure to make the process as easy and straightforward for our clients as possible. Don't hesitate to reach out with any questions you might have, our firm is happy to help.
Types of Damages Recoverable From Auto Accidents
Property Damages

Medical Expenses

Lost Wages

Pain and Suffering

Emotional Damages

Wrongful Death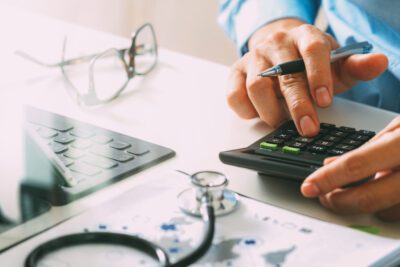 What To Do After A Car Accident?
If you've been involved in a car accident, immediately call 911. In most cases you need to stay in your vehicle until help arrives. If you are injured — do not hesitate to seek EMS assistance on the scene or get transportation to the local emergency room of your choice.
A police officer arriving on the scene will provide the drivers of the vehicles with paperwork which includes the drivers names, contact information, and insurance information needed to file a claim. This is not an accident report in the state of South Carolina, this is an initial reporting form for insurance purposes and needs to be submitted to your insurance company. Be sure to save a copy of this form for your records as well. In addition to obtaining a copy of the paperwork on the scene, you should also take pictures of the vehicle damage at the scene of the accident and the position of the vehicles. This will be important later on.
Most people involved in an accident will have to rely upon insurance companies to help them recover what has been damaged or lost. Many people do not have the extra money to spend on costly vehicle repairs, rental cars, and expensive medical procedures. Unfortunately, insurance companies typically try to pay out as little as possible. Insurers regularly use injured victims' weakness to their advantage by paying out as little as possible. Many clients do not get the compensation they need and deserve.
Pamela Mullis has over 25 years of experience negotiating with insurance companies to help injured individuals get the compensation they deserve. Here at the Mullis Law Firm, we will also be able to help you identify the real costs associated with your accident. There are important losses other than medical bills that are associated with car accidents, but these are often hard to identify and sometimes difficult to value, for example, emotional damages, pain and suffering, lost wages, and loss of use of your property or vehicle are all losses that may deserve compensation. Having an attorney handling your personal injury case is a huge advantage. Our experienced lawyers will meet with you and understand what happened in your case. We can help you recover your medical expenses and decide whether or not legal action is a good option for your claim. Lawsuits can be a lengthy and complicated process, but with over twenty-five years practicing injury law in South Carolina, we know exactly how to streamline the legal and claims process to meet your individual needs and maximize your compensation.
How Much Does It Cost To Hire A Lawyer?
Here at the Mullis Law Firm our initial consultation is always free, so you can meet with a lawyer and understand exactly what your legal options are, without spending a dime. We believe in ourselves, our clients, and in the cases we take on for our clients. WE DON'T GET PAID UNLESS YOU WIN YOUR CASE!
How Do I Schedule A Consultation?
Call our office and we will be happy to discuss your case on the phone or set up an in-person appointment; if you are long-distance we can offer you Zoom options so you can meet face to face with a lawyer. We can be reached at (803) 799-9577.