If you're one of the millions of Americans that drives to work every day, you've probably seen your fair share of highway crashes. That is because there are millions of cars and drivers driving at high speeds in cramped quarters each day. One of the scariest culprits in automobile accidents however, are cargo trucks. They are huge vehicles that carry thousands of pounds in weight over long distances. Mixed with long hours for truck drivers, and the occasional bad weather, this makes for a dangerous combination. That is why the fatality rate for trucking accidents is so high.
If you or a loved one has been involved in a trucking accident, don't hesitate to seek legal help. Trucking accidents can leave victims with heavy physical injuries and sometimes death. These victims and their families deserve someone to help them fight their case. Contact us here at the Mullis Law Firm to set up a consultation.
Types of Damages Recoverable From Trucking Accidents
Property Damages

Medical Expenses

Lost Wages

Pain and Suffering

Emotional Damages

Wrongful Death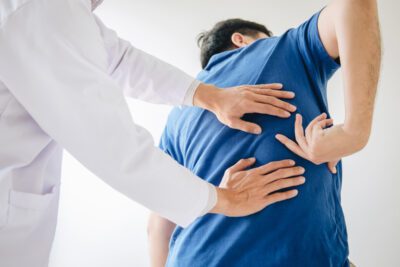 What To Do After A Trucking Accident?
The steps to take following a trucking accident are much like those of any other automobile accident. The first thing to do is stop and call 911. If you are uninjured, try to check on the other passengers and drivers, reporting to the 911 operator on everyone's status. Following that, wait for help to arrive.
Collect as much information as you possibly can regarding the accident. Get the other driver's name, contact information, insurance info, license plate number, and anything else that may be useful later on. Also, don't forget to take photos of the scene and cars involved. If there is a police office on the scene, ask them where you can get a copy of the police report.
Do keep in mind however, that unlike regular car accidents, automobile crashes involving trucks can be a lot larger and more chaotic. Often times, the injuries are worse, and more parties are involved in the crash. If you are heavily injured, do not move. Just wait for help to arrive. Also, try to keep a cool head and don't leave the scene until everything is resolved.
Following all this, reach out to an attorney to help you file an insurance claim.
Why You Need A Trucking Accident Attorney
As mentioned earlier, trucking accidents are often bigger and more destructive. They can also be more complex, with a variety of cars and parties involved in a single crash. That's why an experienced attorney can be instrumental in helping you untangle what happened, and what compensation you may have a right to. Additionally, a lawyer is more knowledgeable about what paperwork needs to be filed and statute of limitations on personal injury cases.
How Much Does It Cost To Hire A Lawyer?
Don't worry! Here at the Mullis Law Firm our first consultation is always free, so you can meet with a lawyer and understand what your legal options are, without spending a dime. Aside from that, the benefits of a lawyer outweigh any expenses. An attorney can not only help you navigate your case through the legal system, but they can help you get as much compensation as possible following your accident.
How Do I Schedule A Consultation?
Call our office and we will be happy to discuss your case on the phone or set up an in-person appointment; if you are long distance we can offer you Zoom options so you can meet face to face with a lawyer. We can be reached at (803) 799-9577.