Personal injury refers to any damage or injury you suffer due to another person's negligence (or fault). These types of cases can arise through a variety of circumstances: For example, premises liability incidents, trip and fall, slip and fall, car wrecks, workplace injuries, products liability cases (where someone is injured by a defective product), and nursing home abuse are just a few common sources of personal injury cases.
If you have been injured due to no fault of your own, contact us here at the Mullis Law Firm. We can help determine the options available to you, and talk you through them. Please keep in mind that there is a statute of limitations for all personal injury claims, so it is best to consult an attorney as soon as possible.
Types of Damages Recoverable From Personal Injury
Property Damages

Medical Expenses

Lost Wages

Pain and Suffering

Emotional Damages

Wrongful Death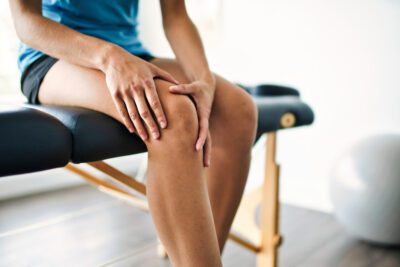 Why You Need A Personal Injury Attorney
Having an attorney handling your personal injury case is a huge advantage. Our experienced lawyers will meet with you and understand what happened in your case. We can help you recover your medical expenses and help you decide whether legal action is a good option for your claim. Lawsuits can be a lengthy and complicated process. Fortunately, we have over twenty-five years of experience practicing injury law in South Carolina, and know exactly how to streamline the legal and claims process to meet your individual needs and maximize your compensation.
How Much Does It Cost To Hire A Lawyer?
Here at the Mullis Law Firm our initial consultation is always free, so you can meet with a lawyer and understand exactly what your legal options are, without spending a dime. We believe in ourselves, our clients and in the cases we take on for our clients, so not only will we put up any of the up-front costs associated with your case, but we also align ourselves with your interests: SO WE DON'T GET PAID UNLESS YOU WIN YOUR CASE! This ensures we will always try our very best to get you the maximum compensation you deserve.
 

What To Do After Being Injured?
Whether the injury occurred at home, in public, or during a car accident, you need to seek medical attention as soon as possible. Try not to delay, since every day that goes by could undermine your case for compensation. Following your doctor's visit, keep all of the paperwork related to your appointment.
If your injury occurred at work, stop whatever you're doing and get help immediately. Notify your superior of the injury and seek medical attention as soon as possible. It's important to have the injury on record so that you're able to seek workers comp. Make sure to keep any paperwork related to your medical visit (bills, discharge papers, prescriptions, doctor's notes, etc…) Following the incident, your superior will most likely file an incident report and help you get a workers comp claim filed.
After you receive medical attention, consult with a personal injury attorney as soon as possible. They can talk you through your options and help you figure out next steps.
How Do I Schedule A Consultation?
Call our office today and we will be happy to discuss your case on the phone or set up an in-person appointment; if you are long distance we can offer you Zoom options so you can meet face to face with a lawyer. We can be reached at (803) 799-9577.